Fire Damage and Water Damage Restoration in Leadville, CO
When you have an unexpected disaster in your home or business, you're usually left with a stressful situation and not much time to resolve it. Fire damage and water damage situations typically happen quickly and when you're least expecting it, which is exactly why KW Restoration is always on call to help with emergency restoration in Leadville, Colorado.
At KW Restoration, we understand just how challenging it is dealing with any type of sudden disaster. We also know how fire damage can also cause water damage when putting out a fire and how mold growth can show up after water damage. These are just a few reasons why we offer full-service restoration and construction services to get your home or business back on track after a disaster. We serve Leadville and all of the surrounding areas in Central Colorado and the Rockies.
KW Restoration Services
When it comes to disaster restoration, we offer a comprehensive list of services to completely restore and rebuild your property. Our restoration and repair services include:
Ask About Our Custom Home Builder & Remodeling Services in Leadville
It's common that once restoration is done, you may want to update parts of your home or business, which is why we also offer custom remodeling and construction services to upgrade various parts of your property. Some of the remodeling and construction services we provide include:
National Emergency Response
KW Restoration is available nationwide to provide emergency response in catastrophic natural events. If you need fire damage restoration, water damage restoration, mold mitigation, deodorization, remodeling, interior trim, contents restoration, pack-out and inventory service, document drying, or other construction and emergency restoration services, call us at KW Restoration today.
Contact KW Restoration for Disaster Restoration in Leadville
For fire damage, storm damage, water damage or any other type or disaster restoration services in Leadville or surrounding areas, contact us at 719-301-3737.
Learn about Leadville, CO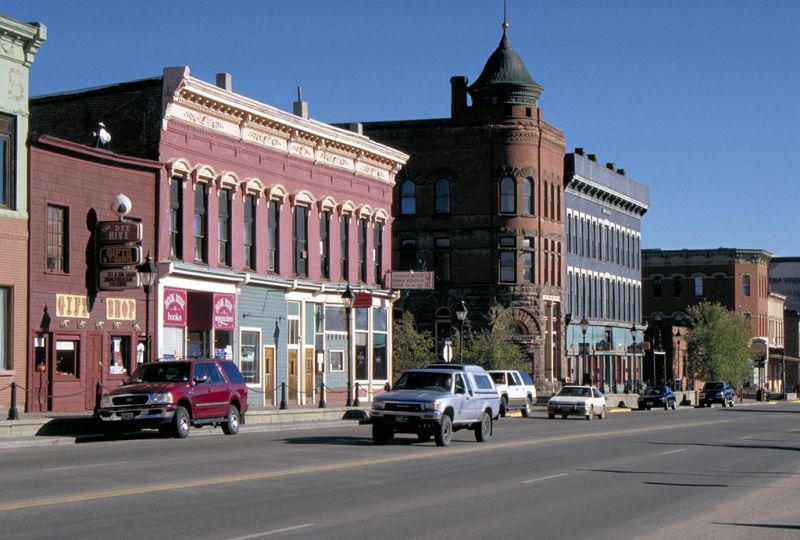 The city of Leadville owes its foundation to the Pikes Peak Gold Rush, which began in 1858. As a result of this gold rush, a town called Oro City was established in 1860 near the area where Leadville now stands, a community which eventually become home to more than 5,000 people but was subsequently abandoned.
Later, silver-lead deposits were found just nearby Oro City. In this area, the city of Leadville was established by mining magnates Horace Tabor and August Meyer in 1877, triggering the Colorado Silver Boom. Within just three years, the city's population grew to more than 14,000 people, and Leadville became one of the world's richest silver mining cities.
Businesses and recreational institutions were founded all over the city, including the Wood's Opera House (1878) and the Tabor Opera House (1979), two of the finest theaters in western United States at that time. Leadville also emerged as one of the world's leading centers of smelting, an industry which became the foundation of the city's wealth for two decades. When the Sherman Silver Purchase Act was repealed in 1893, the city's riches began to decline, although lead, zinc, and gold mining still became reliable sources of income.
Today, Leadville is a leading tourist attraction. Its historic district was designated as a National Historic Landmark in 1961. Every year, the city also holds a mining festival called Boom Days, and it also hosts sporting events like the Leadvile Trail 100 ultramarathon and a skijoring race during the Crystal Carnival in winter.
Testimonials from Leadville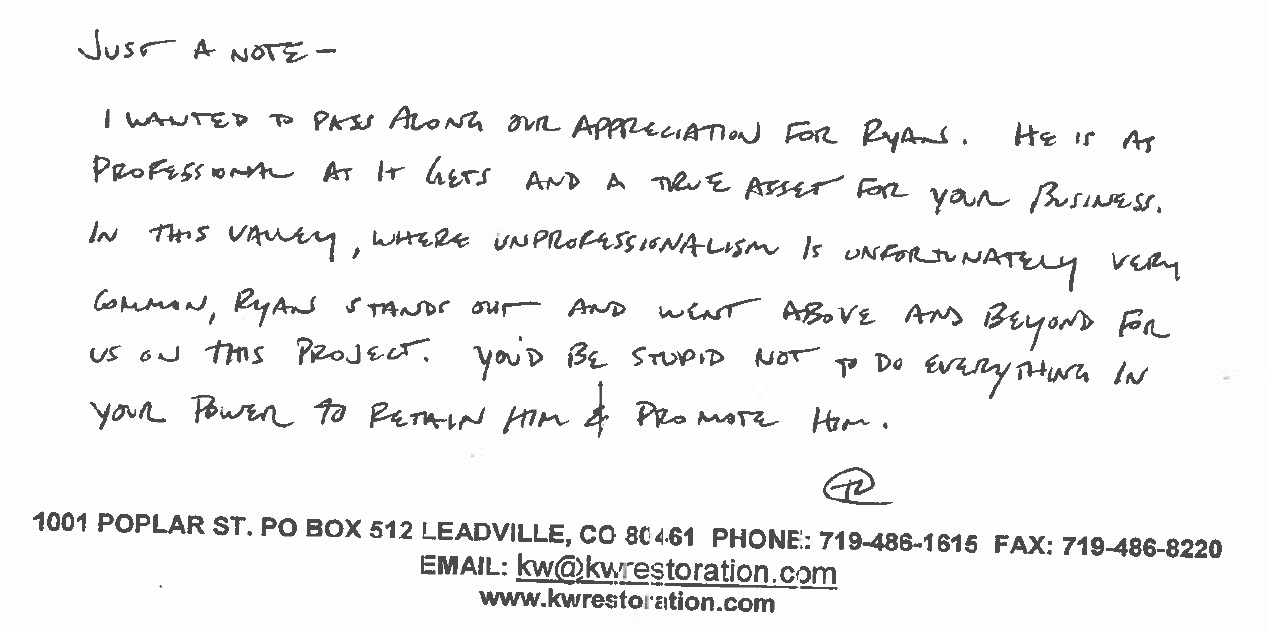 Leadville Water Restoration note
I wanted to pass along our appreciation for Ryan. He is as professional as it gets and a true asset for your business. In this ___, where unprofessionalism is unfortunately very common, Ryan stands out and went above and beyond for us on this project.
Blogs related to Leadville