Fire Damage and Water Damage Restoration in Salida, CO
When you have an unexpected disaster in your home or business, you're usually left with a stressful situation and not much time to resolve it. Fire damage and water damage situations typically happen quickly and when you're least expecting it, which is exactly why KW Restoration is always on call to help with emergency restoration in Salida, Colorado.
At KW Restoration, we understand just how challenging it is dealing with any type of sudden disaster. We also know how fire damage can also cause water damage when putting out a fire and how mold growth can show up after water damage. These are just a few reasons why we offer full-service restoration and construction services to get your home or business back on track after a disaster. We serve Salida and all of the surrounding areas in Central Colorado and the Rockies.
KW Restoration Services
When it comes to disaster restoration, we offer a comprehensive list of services to completely restore and rebuild your property. Our restoration and repair services include:
Ask About Our Custom Home Builder & Remodeling Services in Salida
It's common that once restoration is done, you may want to update parts of your home or business, which is why we also offer custom remodeling and construction services to upgrade various parts of your property. Some of the remodeling and construction services we provide include:
National Emergency Response
KW Restoration is available nationwide to provide emergency response in catastrophic natural events. If you need fire damage restoration, water damage restoration, mold mitigation, deodorization, remodeling, interior trim, contents restoration, pack-out and inventory service, document drying, or other construction and emergency restoration services, call us at KW Restoration today.
Contact KW Restoration for Disaster Restoration in Salida
For fire damage, storm damage, water damage or any other type or disaster restoration services in Salida or surrounding areas, contact us at 719-301-3737.
Serving the Salida, CO Area for Restoration or Remodeling Needs
If your home or business has a broken Pipe, a small water leak, or large sewer backup, Trust the experts at KW Construction and Restoration. We are located in Salida off of Hwy 50. We have serviced the town of Salida, and all surrounding areas for over 30 years. We also will build you your custom home, or remodel your kitchen. Call us for all your construction needs. We are the Local 100% Colorado Company for all your property insurance claim needs. from drying your home after a water damage event to cleaning up the mold in your basement. We love Chaffee County because we live in Chaffee County. We work with all insurance companies. Remember it's your choice who you get to use. Don't let your wet basement create further damage with mold.
Customer Reviews from Salida
Blogs related to Salida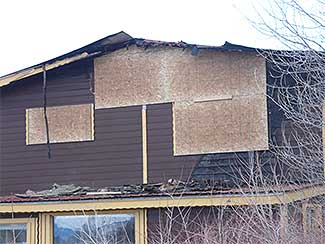 Emergency Board Up Services | Salida, Leadville and Colorado Springs, CO
Emergency Board up services help property owners restore security to their homes, offices or commercial properties until the damage can be repaired.