Bathroom Remodeling in Colorado Springs & Leadville, CO
Are you thinking about getting renovations installed in your bathrooms? If so, you have come to the right place.

KW Restoration is no stranger to bathroom remodeling and we can help you achieve the design you're looking for. Whether you want your bathroom to feel like a contemporary powder room or a modern day spa, we can help you build the bathroom of your dreams.
Regardless if you want simple updates or full service renovations, bathroom remodeling is one of the best investments you can make for your home. From walk-in-showers to bath tub whirlpools, or even just simple installations like new bathroom tiles or faucets, our design team will work with you through every step of the remodeling process to bring your vision to life.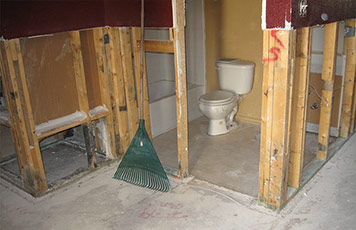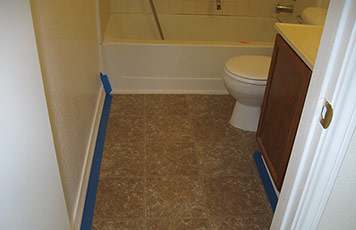 We will also make sure that your new bathroom not only matches your own personal style, but that it is also fully functional to meet your needs. So whether you want your bathroom to be remodeled to appear more elegant, rustic, contemporary, modern, masculine or traditional, trust in us to complete the project for you.
Common Bathroom Upgrades
Faucets
Sinks
Toilets
Bathroom tiles
Lighting Fixtures
Mirrors
Bath tub and Shower Systems
Cabinetry
Vanities
Safety and Disability tubs
If you're interested in remodeling the bathrooms in your Leadville or Colorado Springs home, contact KW Restoration today at 719-301-3737 to schedule an estimate!