Fire Damage and Water Damage Restoration in Colorado Springs, CO
When you have an unexpected disaster in your home or business, you're usually left with a stressful situation and not much time to resolve it. Fire damage and water damage situations typically happen quickly and when you're least expecting it, which is exactly why KW Restoration is always on call to help with emergency restoration in Colorado Springs, Colorado.
At KW Restoration, we understand just how challenging it is dealing with any type of sudden disaster. We also know how fire damage can also cause water damage when putting out a fire and how mold growth can show up after water damage. These are just a few reasons why we offer full-service restoration and construction services to get your home or business back on track after a disaster. We serve Colorado Springs and all of the surrounding areas in Central Colorado and the Rockies.
KW Restoration Services
When it comes to disaster restoration, we offer a comprehensive list of services to completely restore and rebuild your property. Our restoration and repair services include:
Ask About Our Custom Home Builder & Remodeling Services in Colorado Springs
It's common that once restoration is done, you may want to update parts of your home or business, which is why we also offer custom remodeling and construction services to upgrade various parts of your property. Some of the remodeling and construction services we provide include:
National Emergency Response
KW Restoration is available nationwide to provide emergency response in catastrophic natural events. If you need fire damage restoration, water damage restoration, mold mitigation, deodorization, remodeling, interior trim, contents restoration, pack-out and inventory service, document drying, or other construction and emergency restoration services, call us at KW Restoration today.
Contact KW Restoration for Disaster Restoration in Colorado Springs
For fire damage, storm damage, water damage or any other type or disaster restoration services in Colorado Springs or surrounding areas, contact us at 719-301-3737.
Learn about Colorado Springs, CO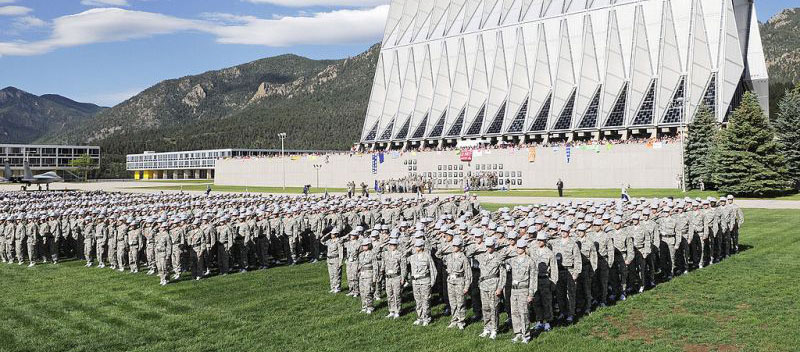 For centuries, the native American Cheyenne, Arapahoe, and Ute peoples have inhabited the area where present-day Colorado Springs now stands. The area first became part the expansive Louisiana Territory, which France sold to the United States in 1803. In 1854, the current city area became part of the Kansas Territory. The first settlement called Colorado City was established four years later in 1859 during the Pikes Peak Gold Rush, when it was re-designated as part of the Jefferson Territory. For a brief period between November 1861 and August 1862, it also served as capital of the Colorado Territory.
In 1871, the Colorado Springs Company established the towns of Manitou Springs (originally La Font) and also Fountain Colony, a settlement which would be renamed Colorado Springs within a year.
In the years that followed, Colorado Springs became a city of mining exchanges and mining brokers. It also served host to several important installations, including the Tesla Experimental Station (1899 to 1901), the Peterson Airfield (built in 1942 during World War II), and the Ent AFB Defense Area (used from 1943 to 1976 during the Cold War). At present, the city is home to at least five major military installations.
Today, with a population of more than 440,000, Colorado Springs is the most populous city in El Paso County, Colorado, and the second most populous in the state. Its bustling economy is mainly propelled by the defense, technology, and tourism industries. The city is also home to a number of important parks, which include the Garden of the Gods, a National Natural Landmark.
Blogs related to Colorado Springs