Construction and Restoration in Breckenridge, CO
We are the local 100% Colorado Based Company Serving Breckenridge and Summit County for over 28 years!
WATER-FIRE-MOLD Cleanup Specialists.
Professional construction and restoration services in Breckenridge, CO
KW Restoration is a full service contractor in Colorado that specializes in reconstruction, restoration, and construction work. We bring with us 25 years of industry experience when we help you restore your residential or commercial property. Aside from the damage that nature can bring, we can also repair damage brought about by accidents such as collision events and sewage overflows.
Some of the services we offer include: fire and smoke damage restoration, mold removal and remediation, water damage restoration, sewage and toilet overflow restoration and construction or reconstruction.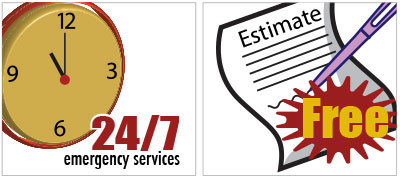 24/7 emergency services, free in-home estimates, bonded and insured
Should you find yourself needing a hand in fixing a flooded basement or some help in repairing an overflowing toilet, you will be glad to know that we have a 24/7 emergency response team. Our emergency services are available day or night, any day of the week, to help you address any crisis situation. You will also be glad to know that we are a bonded and insured company, ensuring that we have coverage anywhere and any time we work.
If you want to learn more about the services that we offer and how we can help you, please do not hesitate to call us at 719-301-3737. You may also send us a message via our contact page.
Learn about Breckenridge, Colorado
The county seat of Summit County, Colorado, Breckenridge is a town that first came to be in 1859, when it was founded by General George Spencer. The general named the town after John Breckinridge, the 14th vice president of the United States. The main purpose for the use of the name was to get the government to acknowledge the town and to gain itself a post office — a plan which actually worked.
The town is home to around 4,600 permanent residents and a number of part-time residents, who only come to the area for holidays. With a ski resort nearby, it is not surprising to know that many people do have vacation homes here. It is also interesting to note that a couple of popular Hollywood comedy movies were shot here, namely Dumb and Dumber, and National Lampoon's Christmas Vacation.