Disaster Damage Restoration Services in USAF Academy, CO Provided by KW Restoration
USAF Academy, CO also called the Air Force Academy, is a census-designated place (CDP) in the state of Colorado that includes a large portion of the grounds of the United States Air Force Academy. It has a population of around 7,000 people, a number that includes the cadet housing facilities. The place has been subjected to extreme weather conditions such are tornadoes, thunderstorm winds, blizzards, floods, hail, wildfire, winter storm, and others. KW Restoration provides disaster damage restoration services for residents of USAF Academy.
KW Restoration is a full-service emergency mitigation and restoration firm. We can handle water damage, fire damage, storm damage, and other restoration tasks including historical restoration and remodeling. We even do document drying. We are bonded and insured with general liability coverage. Our company has been in the business of restoration for more than 25 years and you can rely on us even for the toughest restoration jobs. We do all sorts of restoration work from small jobs valued at only $1,000 to large projects that are valued around $2,000,000 or more.
Services Offered in USAF Academy by KW Restoration
KW Restoration can help you with all your fire damage, water damage, emergency mitigation, construction, and other restoration needs. We also have a full-service cabinet shop. Here are some of the services we offer in USAF Academy:
Water Damage Restoration - Water is vital for life but it can also be very destructive and cause expensive repair bills. Homes and businesses can suffer from water damage due to burst pipes, flooding caused by heavy rain, leaky appliances, and plumbing issues. We can help stop the source of the problem and restore your property.
Fire Damage Restoration - One of the most devastating forces of nature, fire can cause more damage even after the last flame has been put out by firefighters. To avoid further damage, it's vital that restoration work is done immediately. Water used in putting out the fire will cause water damage. Smoke and soot pose health hazards and can also damage the structural integrity of properties. Call us immediately if you have to deal with fire damage restoration.
Mold Remediation - Don't overlook the danger posed by mold; while they seem harmless, they can cause respiratory damage and even endanger the structure of your property once they spread. Call us today for a free consultation.
Construction Services - From debris removal to roof replacement, you can count on KW Restoration to do satisfying construction work for you. We are fully-staffed and we have experienced project managers who can ensure that your construction project is finished on time and within budget.
Contact KW Restoration Today
We are the experts when it comes to disaster restoration in Colorado. You can contact us at any time to request a free estimate. Call 719-301-3737 to speak to a representative OR visit our Contact Us page to send us a message using our contact form.
Blogs related to Usaf Academy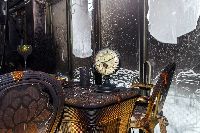 Why Discard When You Can Save Your Disaster-Affected Belongings | Colorado Springs and Leadville, CO
Many disaster-affected belongings can actually be cleaned, restored, and ultimately saved from the garbage dump through contents restoration.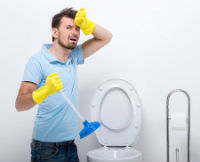 The Dangers of Toilet and Sewage Overflows | Colorado Springs, Leadville, CO
Toilet and sewage overflows are seen by many as a nuisance and an inconvenience. In fact, you get more than just a smelly and messy deluge as a result.