Who Gets Called First: The Plumber or The Restoration Crew?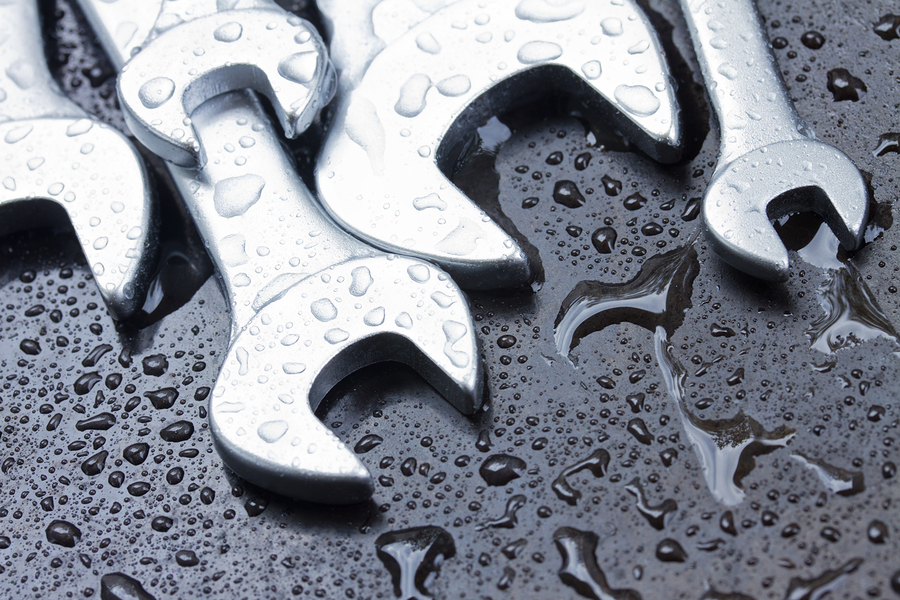 Water damage can come in any shape and form. When it occurs, you need the damage restored but you also need to stop the water. So, who should you call first: A professional plumber to stop the flow of water? Or a water damage restoration company like KW Restoration to restore the water damage impacting your property? The answer is that you should place both calls without delay because you will need both types of services to return your property to its pre-damaged condition in Colorado Springs, Leadville, Pueblo, or any of the other cities that we serve.
A leaky pipe triggers one form of water damage, but an indoor flood from an appliance leak cleanup, a malfunctioning water heater, or a flooded basement will trigger an immediate need for water mitigation services and emergency water removal services that a professional plumber cannot handle. However, our IICRC-certified water damage restoration crews at KW can handle and of these issues, plus a whole lot more.
Typically, a plumber deals with issues that can be fixed relatively quickly and do not threaten the structural stability of your property. Such issues include a broken faucet, leaky pipe, or clogged toilet. For issues that threaten to cause major structural damage in a short period of time, you will need water damage restoration services. You will also need it quickly because a major indoor flood can trigger mold growth and structural damage in a matter of minutes. When you are facing that type of threat, you need to reach out to the water damage restoration professionals at KW Restoration as quickly as you do a professional plumber. You will need all hands on deck, as quickly as the crews can arrive!
When you need help with water damage restoration services at a moment's notice, you can count on our proven professionals at KW Restoration. We offer a wide array of restoration services that will help you dry your property and begin meaningful restoration work before the plumber arrives. Some of those services include:
Our Water Damage Restoration Services by KW Restoration
A major storm with flood damage poses a wide variety of challenges for a restoration company. Not only is there floodwater to address, but major storms also produce fallen trees, wet electrical sockets, and additional issues that complicate the restoration task at hand. Water damage restoration companies offer not only the removal of standing water from the home or office but also content restoration and structural repair. This also includes disinfecting and dehumidifying the property to ensure that your space is free from obstructions and harmful substances.
Because mold grows in dark, humid, and damp places, it often accompanies water damage to a home or office. Mold feeds on organic matter, so it will typically attach itself to drywall, wood, carpets, and other building materials. Once mold is allowed to grow, it may cause wood rot, property damage, and respiratory illnesses in humans. Professional restoration companies like KW Restoration will make sure that every mold growth in your home is removed & remediated so it cannot return to cause future harm. In the mold remediation process, professional restorers remove the root cause of the mold. They will also disinfect and treat the area in such a way that mold cannot return.
At KW Restoration, we restore properties impacted by more than just water damage. We also handle smoke & fire damage restoration. The aftermath caused by smoke and soot once a fire is extinguished can cause serious respiratory illnesses in humans as well as major content damage. Lingering odors may persist for months. When our crews are called to fix this problem, not only will they remove the odor made by the smoke, but they will also deodorize, clean, and decontaminate the area.
When a property is too damaged by fire or water to be restored, KW crews help you rebuild from scratch with construction or reconstruction services. Our crews know how to erect a new structure from the ground up when circumstances dictate.
Trust Us for the Best Restoration Services in Colorado Springs
At KW Construction & Restoration, our professional crews can help you with every step of the water damage restoration process. Be sure and contact us as quickly as you call your plumber when major water damage surfaces. You will need both types of work performed as quickly as possible to protect your property and have it restored ASAP to its pre-damaged state. Our crews assist homeowners and business owners in Colorado Springs, Leadville, Pueblo, Canon City, and dozens of other cities we serve in Colorado. To learn more about us, call 719-301-3737 and receive a free estimate! You can also click here to schedule restoration services today at your property in Colorado.