Water Mitigation vs. Water Restoration in Colorado Springs, CO
Water damage can strike your home or office without notice. A leaky pipe or overflowing toilet can create the need for water mitigation or water damage restoration services in a matter of minutes. Thus, we present you with some key differences between them to help you understand which service you will need to dry your property in Monarch, Frisco, Dillon, Edwards, & other Colorado cities that we serve. To learn more, call 719-301-3737 or click here to schedule an appointment.
Key Differences Between Water Mitigation & Water Restoration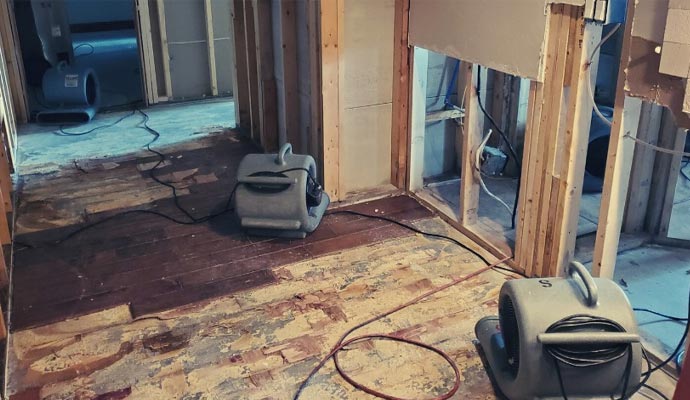 Water mitigation precedes water restoration if both are required. Water mitigation focuses on moving your home and valuables out of harm's way and preventing additional immediate or future damage. Water damage restoration, on the other hand, is utilized to repair the damage that water has inflicted on your property.
What is the Process for Water Mitigation?
Water damage mitigation prevents further water damage from affecting your property and belongings. Mitigation services aren't designed to repair or replace damaged property, but to ensure the disaster doesn't lead to further consequences. The process involves using specialized equipment and techniques to minimize the amount of loss, such as:
Identify damaged contents
Move out damaged materials
Cleaning & disinfecting
Detailed water extraction
What is the Process for Water Damage Restoration?
Water damage restoration is focused on repairing and restoring the water damage caused to a home or property. The main purpose of water damage restoration is to return the home to pre-loss conditions. Since repairs can't be made until all water damage problems have been completely addressed, the water restoration process can't begin until the water mitigation process has ended. Primary focuses include:
Damage inspection
Water damage categorization
Water extraction
Structural & content drying
Structural restoration
Rely on KW for Water Mitigation & Water Damage Restoration in Leadville
When you face water-related damages from a flood, leaky appliance, or pipe burst, rely on KW Construction & Restoration for the most affordable & effective services to bring your property back to its pre-damaged condition. We have the resources & expertise to help you fully recover from any degree of water damage. Our team of specialists is available 24/7 in Leadville, Colorado Springs, Manitou Springs, Monument, and other Colorado cities within our service area. Give us a call at 719-301-3737 or click here to make an appointment for immediate help.