How Fast Does Mold Grow?
Storms, floods, leaks, overflows, and high humidity can cause structural damage to your home and valuables, but also mold growth or contamination. Mold can grow within 48 hours after being exposed to water and a food source, causing property damage. If not detected and remediated quickly, a seemingly small moisture issue can become a significant mold situation.
If you believe your property has mold contamination, arrange mold testing by the professionals at KW Construction and Restoration. Our experts provide assistance in Como, Colorado Springs, Penrose, Frisco, Vail, Silverthorne, Alamosa, Monte Vista, Crestone, or anywhere throughout our CO service area. Call 719-301-3737 or contact us online to learn more about mold remediation and removal. Ask about our free, no-obligation estimates and arrange a consultation.
Mold Removal By KW Construction & Restoration in Colorado Springs, Co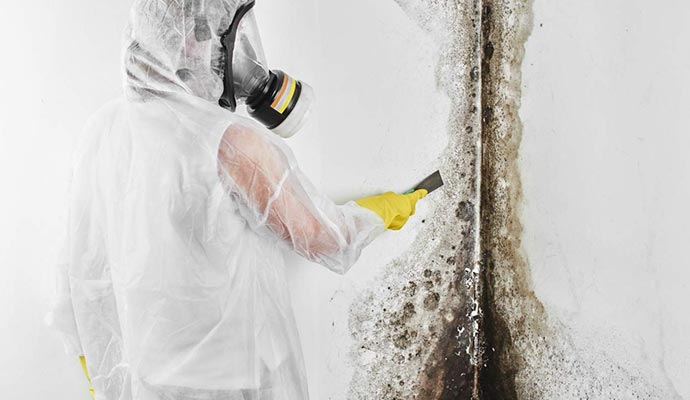 Mold thrives when humidity or moisture levels are high indoors, but can be prevented from forming in your home if you act quickly. When you notice the first signs of mold, such as a musty odors or visible evidence on walls, ceilings, floors, etc., contact KW Construction & Restoration for water damage restoration and mold remediation and removal.
Mold can begin growing in as little as 24 to 48 hours after water damage. It can spread across a home or business within 12 days if left unchecked and conditions exist. An unstopped water leak or flow can help mold spread in less than a week, and conditions become more favorable for rapid growth when humidity levels rise. Contact the experts at KW Construction & Restoration for all mold-related damage repairs and restoration. Call 719-301-3737 or contact us online ASAP for a mold test and assessment to begin the mold remediation process.
Trust KW For Mold Remediation in Eagle, CO
When you choose KW Construction & Restoration for superior mold remediation in central CO, you also choose:
24/7 emergency response for fire or water damage cleanup
Rapid response times
Insurance claim and billing assistance
IICRC & RIA certified restoration crews
Helpful, friendly customer service representatives
Advanced equipment, technology and methods
For mold testing, remediation, removal and restoration, call us at 719-301-3737 or contact us online ASAP for assistance, including for black mold remediation and mold cleanup.