How Fast Does Mold Grow?
Storms, floods, leaks, overflows, and high humidity can cause not just structural damage to your home and valuables, but also mold infection. Mold can grow within 48 hours after being exposed to water, causing property damage. If not managed immediately and effectively, a tiny amount of moisture can soon turn into a significant mold infestation.
Before working in your home, it's best to talk with professionals, and KW Construction and Restoration have experts in Como, Colorado Springs, Penrose, Monte Vista, and more surrounding areas who can give the best mold remediation service and generate a better restoration plan. If you believe that your property has a mold infestation, schedule mold testing to determine the type of mold present so that we can begin mold remediation services. Call us now at 719-301-3737 or contact us online to get our mold remediation services.
Professional Mold Removal by KW Construction & Restoration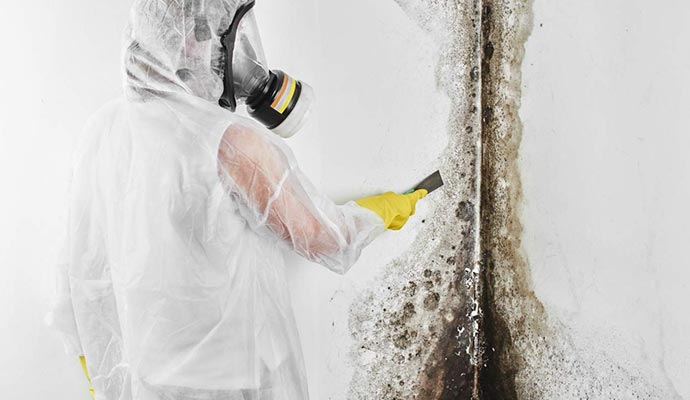 Mold may be found nearly anywhere. When the humidity or moisture levels are high indoors, you must take precautions. Mold can be prevented from forming in your home if you act soon. As soon as you notice the first signs of mold, such as a musty odor or visible evidence of mold development, contact KW Construction and Restoration for Water Damage Restoration & Mold Removal services.
Mold can start developing in as little as 24 to 48 hours after water damage. Mold can spread across a home within 12 days if the right conditions exist. Mold can grow in less than a week if water is left on or on a property. Mold conditions become more ideal and favorable to rapid growth when humidity levels rise. In that case, you should connect with the experts at KW Construction and Restoration to fix all mold-related difficulties. Please contact us as soon as possible for an evaluation and mold removal services.
Why Choose Our Services?
KW Construction & Restoration services come with the following benefits:
Available 24/7 for emergency fire restoration.
We'll reach you in the shortest possible time.
We work closely with major insurance companies.
IICRC & RIA certified restoration crews.
Friendly customer service.
State-of-the-art equipment and technology.
Call us at 719-301-3737 ASAP to get mold remediation services including black mold remediation and mold cleanup.