Garage Fire Restoration in Colorado Springs & Leadville, CO
Fires that begin in unattached garages can quickly spread to a home's main dwelling, or even quicker from the home to an attached garage. Either way, neglected garages can be fire hazards that result in devastating, traumatic fire disasters. Fuels, chemicals, equipment, trash and other flammable contents are often stored in garages, and not out of harm's way. Cars are often unintended fire casualties.
For emergency garage fire restoration after the flames are out, rely on the skilled technicians at KW Construction & Restoration. We provide garage fire cleanup, mitigation and restoration for attached and unattached garages, as well as content restoration where possible. Trust us to have your garage safe, operational and available as soon as possible with our garage fire restoration services.
Call 719-301-3737 or contact us online to learn more about our flooded basement restoration as part of our water mitigation services, and to arrange a consultation. We offer free estimates and emergency service in Penrose, Florence, Canon City, and throughout our Colorado Springs service area.
Causes of Garage Fires KW Sees in Colorado Springs & Leadville, Co
No alarms, detectors: Garages often lack any fire, smoke or CO detector or indicator that could save property owners considerably on fire losses and keep them and their families safer.
Electrical malfunction: Shorted or broken wires, overloaded electrical outlets, or other electrical issues are common garage fire issues.
Neglected garages: An ignored garage is a breeding ground for unsafe fire conditions. Flammable discards, clutter, combustibles too close to heat sources, old, worn wiring and generally unsafe conditions can lead to an unexpected fire disaster.
Improperly stored chemicals, etc.: Paint thinners, gasoline, diesel fuel, heating oil, motor oils or other flammable liquids can be improperly stored, sealed, spilled, inadequately cleaned up, or too close to flames, sparks or other heat sources.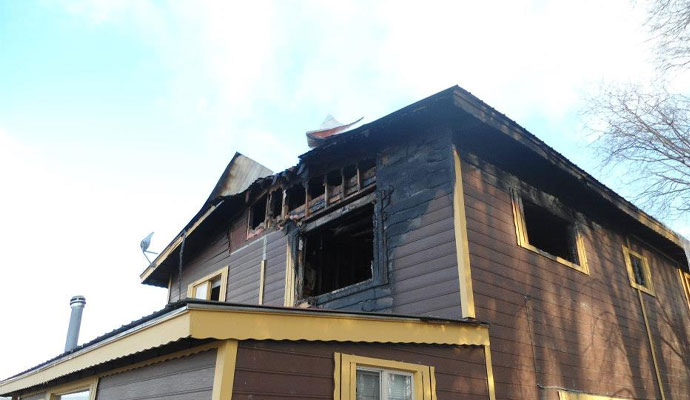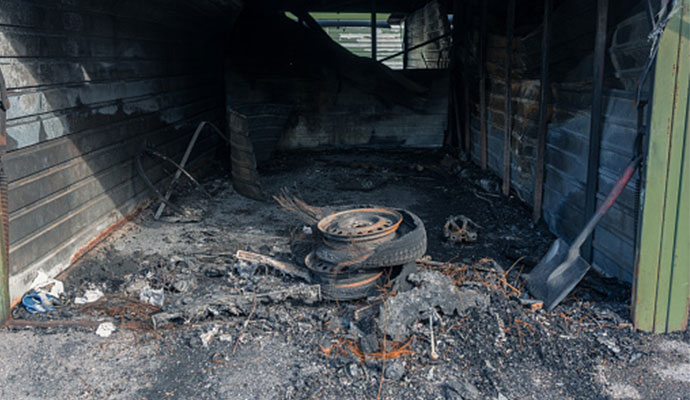 Why KW For Garage Fire Restoration?
KW Construction & Restoration services come with these benefits:
Available 24/7 for emergency fire restoration.
We'll reach you in the shortest possible time.
We work closely with major insurance companies.
IICRC & RIA certified restoration crews.
Friendly customer service.
State-of-the-art equipment and technology.
Trust KW For Garage Fire Restoration in Colorado Springs & Leadville, CO
Turn to the local, experienced specialists at KW Construction & Restoration for superior garage fire restoration solutions, as well as any fire damage-related services that include smoke & soot, smoke odor removal, fire insurance claim assistance, and many more for your home or business. To learn more about our fire damage repair services, call us at 719-301-3737 or contact us online. Begin restoring your fire-damaged garage today.