Mold Remediation from Ceiling Water Leak in Central Colorado
A water leak in the ceiling can cause a lot of problems for you, including mold. You can not ignore mold as it can cause serious health problems that can be lethal to immune-compromised people. Other than that, it can also cause severe structural damage to your house or commercial building. So, it is crucial to remedy mold before it turns into a bigger problem later on.
That is where KW Construction & Restoration comes in. We offer top-notch mold remediation services in Central Colorado. Our IICRC-certified technicians are ready to come to your home or workplace to provide you with professional mold remediation service. If you want to know more about our services, call us at 719-301-3737.
Signs of Mold from Water Leak in Ceiling
You will see brown or yellow discoloration in the ceiling
Circular patterns are visible in the mold growth
The visible mold growth generally seems brown, dark green, or black
Mold growth appears in patches and is limited to particular areas
A musty odor nearby the area of the ceiling leak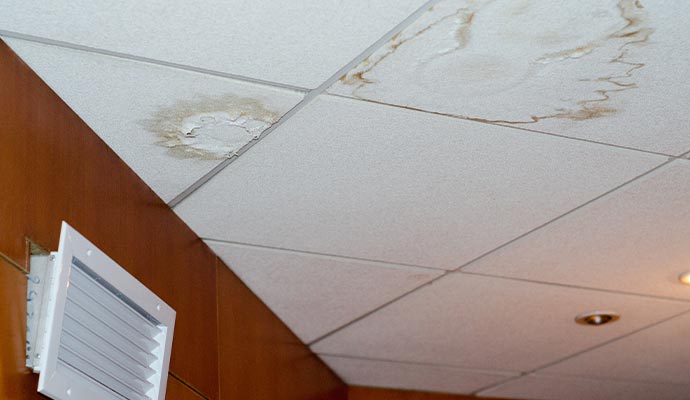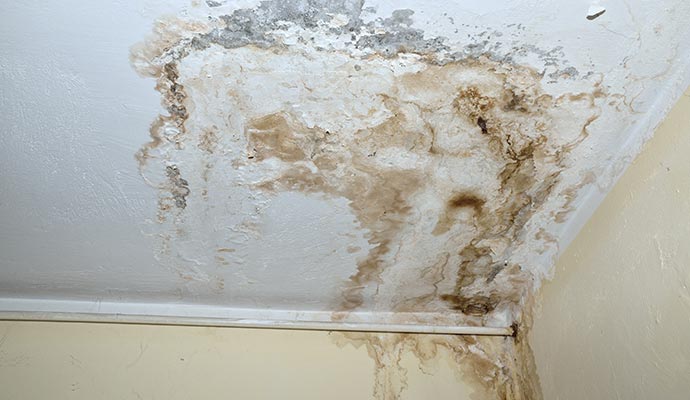 Health Problems That You Will Face Because of Mold
Apart from the above-discussed mold signs, there are also some health issues that you can face when you have mold in your building. They are:
Asthma attacks
Breathing issues
Sinusitis
Sore throat or a dry cough
Hives or rashes
Migraines and headaches
Itchy, red, or watery eyes
A blocked or runny nose
Dry skin
Fever
Wheezing
Serious allergic reactions
Pick The Best Mold Remediation Service Provider in Central Colorado
When you suffer from mold caused by a water leak in the ceiling, it is high time to contact a professional mold remediation company like KW Construction & Restoration. Our response team is always available to pick up your call. So, stop worrying about mold remediation and leave that job to our trained technicians.
You can also check out our other services, including black mold remediation, mold testing, and mold cleanup services. If you reside in Monte Vista, Alamosa, and Crestone, then give us a call at 719-301-3737 or contact us online to get details about our services.