It is a known fact that disasters can strike at anytime, anywhere, and can be caused by both natural and accidental events. Fires and floods can occur while you sleep, and strong storms can come in while you are away from home, and without the proper aid, your properties might not be the only things you will lose. That is why when you call us at KW Construction & Restoration, we will be ready to help, 24-hours a day. There is no disaster too big or too small for us to handle and if you are in dire need of future assistance, we will also be there to help you out. With our professional team handling the scene, you will be in good and safe hands. Some of our restoration services include:
Reliable Post-Disaster Packing and Storage Service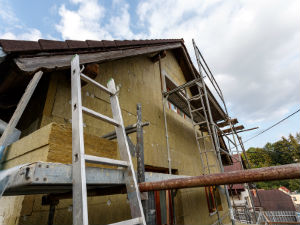 Emergency Board-Up Services
Other than restoring your totaled properties, we can board-up your homes as well. It is always better to be prepared before the event, so that casualties and losses will lessen. When strong winds and mighty storms are around the corner, you can expect various kinds of disasters from fallen trees to unhinged doors and windows. By boarding-up the exterior surfaces of your buildings, you and your families will be spared from getting hit by foreign debris such as rocks, branches, and potential shards of glass that come from broken windows and the like.