Floor Water Damage Restoration in Colorado Springs & Leadville
Whether it is a long-term leak in an out-of-the-way corner or an indoor flood caused by a broken water pipe, any amount of standing water will affect your floor. If the damage is severe, it needs expert attention. For the best water damage restoration services for your floor in the Central Rockies region, no one can match the experience and expertise provided by the IICRC-certified craftsmen from KW Construction & Restoration.
Since 1988, our crews have set the industry standard for superior water damage restoration services, including flood water damage restoration, for homeowners and business owners in Monument, Palmer Lake, Woodmoor Park, Colorado Springs, and other cities that we serve. Simply give us a call at 719-301-3737 or click here to make a reservation for services at your property within the Central Rockies region.
KW Provides Floor Water Damage Restoration in Manitou Springs & Cotopaxi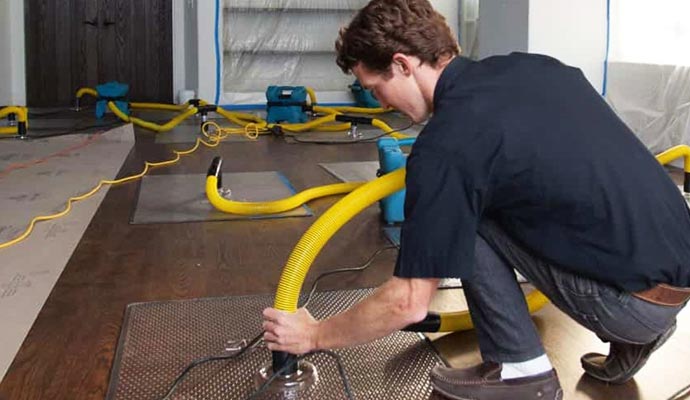 In an emergency, we provide 24/7/365 water damage restoration services at your property. When our crews make a service call, we will:
Estimate the extent of your flood or water damage.
Assist you in filing insurance claims for the damages.
Execute the floor repair or replacement depending on the damage.
Other Services by KW Construction & Restoration
Our mission is to help you out when you need water damage restoration or other services that include:
Contact KW for Floor Water Damage Restoration in Alamosa & Creston
At KW, we fulfill our promise and duty towards our clients. Our professionals know how to get your satisfaction through their work and service. For floor water damage restoration, we are your more reliable and trustworthy company available in the Central Rockies Region. When you need our help, call 719-301-3737 or click here to schedule services today in Alamosa, Monte Vista, or Creston.