Water, Fire & Mold Remediation across Frisco, CO

Whether you are experiencing water, fire, or mold damage around your property, it can be very stressful for property owners. To give you a ray of hope in this disastrous time, KW Construction & Restoration is here to support you in Frisco and other cities in Summit County, CO. We have all the necessary expertise, knowledge, and industrial tools to provide top-notch restoration & mold remediation services for homeowners and business owners in Frisco, CO.
We offer comprehensive services that include all the aspects of restoration: water extraction, industrial drying, smoke & soot damage restoration, and mold decontamination services. Our services are available in Frisco and other cities in Summit County. Call us at 719-301-3737 to get a free estimate. You can also contact us online to schedule services.
Benefits of Using a Professional Restoration Company in Frisco, Colorado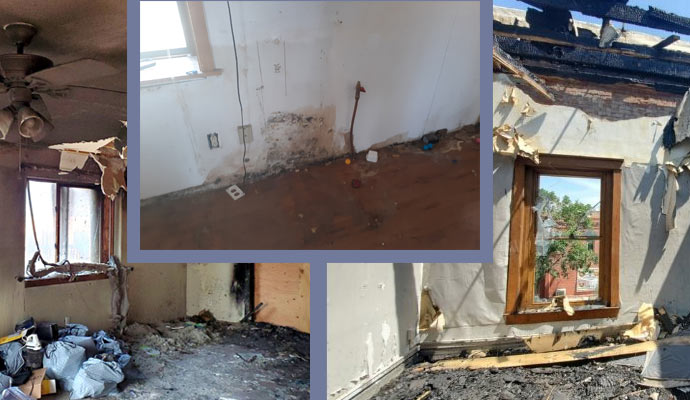 When it comes to dealing with water, fire, or mold damage in your home or business, it's important to have a professional restoration company on your side. When you want the job done right, KW Construction & Restoration is your best choice in Frisco and other Summit County cities. When you choose KW, the benefits include:
Immediate response time: We offer a quick response time and begin restoration right away to prevent further damage and minimize the extravagant cost of restoration.
Industrial equipment: Our company has access to specialized equipment and resources that are necessary for effective restoration. For instance, high-tech drying machinery, air movers, large dehumidifiers, and more.
Comprehensive cleanup: We have trained experts who have the knowledge and expertise to thoroughly clean and disinfect the affected areas, ensuring that all damaged elements are removed and your property is secure.
Trust Us for Fast & Reliable Restoration Services in Frisco, CO
Our company is one of the leading companies in this restoration industry, serving the people of Frisco since 1998. We offer full services for water damage, fire damage, mold growth, construction, remodeling, and others. For a 24/7 emergency response, call us directly at 719-301-3737 or click here to schedule services at your property in Frisco or elsewhere in Summit County.