Emergency Water Removal in Colorado Springs, CO
A sudden water disaster or intrusion can cause severe water damage and leave substantial amounts of standing water in your residence or business. Surfaces, building materials, personal property and commercial assets, furniture, floors, carpets, and overall structures can be left vulnerable.
Quick action is everything. At KW Construction & Restoration, we're ready to provide emergency water removal with our advanced water extraction and drying equipment, as well as water damage expertise. We are Central Colorado's superior emergency water removal provider.
We assist customers in Como, Colorado Springs, Penrose, Frisco, Vail, Silverthorne, Alamosa, Monte Vista, Crestone, or anywhere throughout our CO service area. Call 719-301-3737 or contact us online to learn more about emergency water removal. Ask about our free, no-obligation estimates and arrange a consultation.
KW is Your Emergency Water Removal Expert?
Before having professional emergency water removal performed, take these additional measures:
Contact KW Construction & Restoration: To quickly minimize damage, salvage contents and surfaces and prevent mold growth, don't delay in contacting us for assistance.
Stop water leaks: If possible, identify any leak or overflow source and close it off.
Shut off circuit breakers: Electricity should be shut off to any area, appliance, room, etc., where a water intrusion has occurred.
Remove contents, furniture: Personal items, furniture, electronics and other moveable items should be cleared from harm's way after a water event.
Don't vacuum: Water extraction should never be attempted with a vacuum for obvious hazards involving water and electricity, and it's ineffective.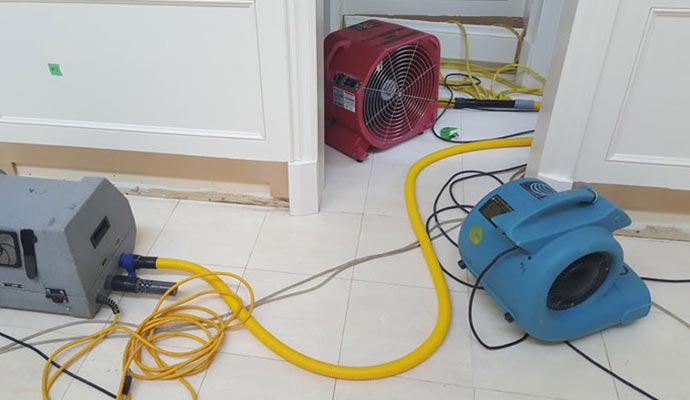 Trust KW For Reliable Emergency Water Removal in Leadville, CO
KW Construction & Restoration provides superior, comprehensive emergency water removal to mitigate damage after a water intrusion or emergency. We assist customers with water damage restoration, mold remediation, storm damage reconstruction, flooded basement restoration and more in Burns, Bond, Gypsum, Como, Colorado Springs, Penrose, Frisco, Vail, Silverthorne, Alamosa, Monte Vista, Crestone, or anywhere throughout our CO service area. Call us at 719-301-3737 or contact us online to learn more and arrange a consultation. Choose KW Construction and Restoration for:
24/7 emergency response team
Rapid response times
IICRC-certified technicians