Emergency Water Removal Services in Central Colorado
When water damage and flooding in your building cause substantial amounts of standing water, it needs to be removed. Otherwise, your building materials, belongings, furniture, and structural integrity are threatened by the standing water.
When dealing with such situations, a quick response is important. At KW Construction & Restoration, we rapidly respond to your call and go to your location for emergency water removal with our state-of-the-art water removal units.
Our crew is armed with the latest tools, experience, and knowledge for providing the best emergency water removal service in Central Colorado. We will remove standing water from your water-damaged house or business efficiently and quickly. Call us at 719-301-3737 to talk with our representatives and know more about our services.
What Needs to Be Done in Case of Emergency Water Removal?
When you need to do an emergency water removal, take the below actions ASAP:
Contact KW Construction & Restoration: Call us quickly for water removal services. The more time it takes for an expert to get to the place and extract the water, the more possibility it will be that water damage will happen, mold will grow, and flooring or other furniture will be ruined.
Stop the water leak: If possible, stop the water leak.
Shut off the circuit breakers: Turn off the circuit breakers in your rooms, which are affected by the water leakage, if it's safe to do so.
Remove breakable furniture: Remove breakable furniture and objects from water-affected rooms to avoid damage to those items.
Do not use a vacuum: Don't try to use a vacuum to extract water. It is because it can cause electric shock.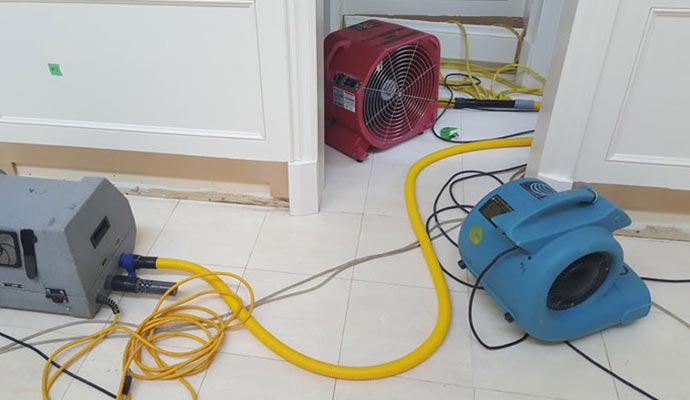 Why Choose Us?
If you are confused about choosing us, then take a look at the below information:
24/7 emergency response team
Fast response time
IICRC certified technicians
You can also count on our storm damage reconstruction, water damage restoration, and flooded basement restoration services. If you live in Burns, Bond, and Gypsum areas, then contact us online or call us at 719-301-3737 to book our services.