Water Mitigation Process in Leadville & Colorado Springs, CO
The water mitigation process involves doing what is required to minimize damage to your belongings by moving them out of harm's way in an indoor flood. Since 1988, KW Construction & Restoration has handled this service with a time-tested water mitigation process that focuses on preventing further water damage to your property & the contents inside.
Our IICRC-certified crews use state-of-the-art equipment and technology to deliver top-notch water damage restoration services, including the best process to meet your water mitigation needs in Alamosa, Monte Vista, Creston, Colorado Springs, and other cities within our service area. For more information, call us 719-301-3737 or click here to make a reservation for services at your home or office in the Central Rockies today.
Our Mitigation Process by KW Construction & Restoration
Water damage mitigation services are designed to ensure the disaster doesn't lead to further consequences. However, restoration & repairing of damaged contents do not fall under the mitigation process. Our water damage mitigation process includes:
Identify damaged contents: Our professionals observe closely to identify damaged objects such as floors, drywalls, and furniture & move them out to avoid further damage from the water.
Move out damaged materials: We then remove the damaged materials from their affected surroundings to prevent any further damage. All salvageable items are carefully picked out.
Cleaning & Disinfecting: Depending on the type of water, your damaged belongings might need disinfecting to remove harmful micro-bacterial from them. Unsanitary water calls for more attention than other water damage.
Detailed water extraction: Your home or business is then dried out using industry-grade equipment. Water & moisture is extracted from the surroundings & items salvaged prevent rot & mold growth at the same time.
24/7/365 Emergency Services in Colorado Springs & Manitou Springs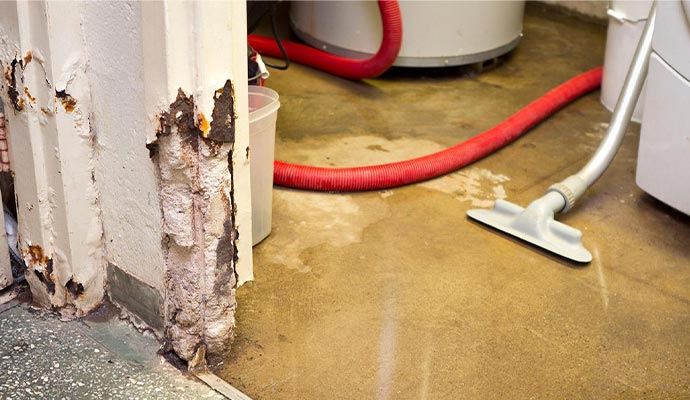 KW Restoration is available 24/7 for emergency service in Colorado Springs, Gunnison, Monarch, Palmer Lake, and other cities within our Colorado service area when you need water mitigation services. For more than three decades, we have set the industry standard for water damage restoration needs throughout the Central Rockies region. We can help you, too!
Rely on Us for Water Mitigation & More in Cotopaxi, Colorado Springs, & Leadville, CO
To learn more about KW's water mitigation process and stellar services throughout the Central Rockies, call 719-301-3737 or click here to make a reservation for services at your home or office ASAP. We can help with: