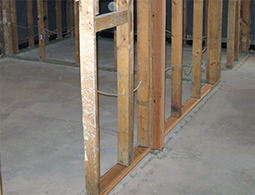 The walls around your properties are not just built for show. A lot of owners tend to take their walls for granted, and whenever they see it cracked, bend, or even lose its color, very rarely do they think of having it fortified or repaired. Property owners who act too late will suffer the consequences, because ignoring a damaged wall is not a laughing matter. There are a multitude of possibilities of as to how a wall has garnered its problems and it is unwise to leave them in their weakened state. In due time, your walls will break and crumble – giving you a harder time to cover the cost of repairs.
Professional Restoration Services near You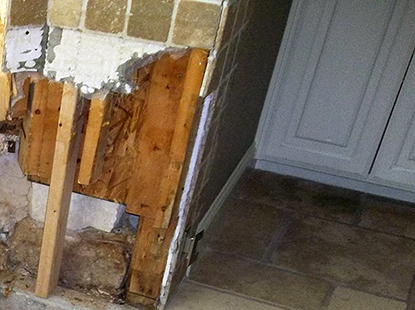 We, at KW Construction & Restoration, have seen thousands of homes in Colorado Springs and Leadville that have experienced problems with their walls, and have come up with a solution to deal with the situation. Wall reframing and stud placement may have a simple installation process, but without the proper tools and know-how, the task at hand is sure to be difficult.
Wall reframing and stud placement gives your walls that extra strength they need when they are experiencing weakness or is going through the process of reconstruction. It is not easy to reframe and place a stud on your walls because you need to consider various elements such as the existing load of your properties, the current state of your walls, and the kind of wall you have.