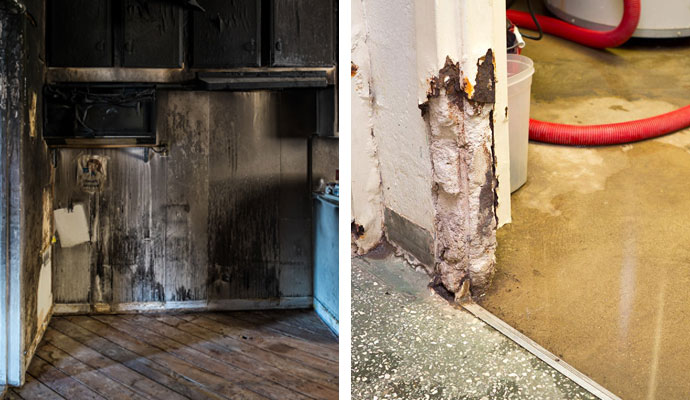 If your home suffers extensive fire or water damage, such as during an accidental fire or a natural disaster, can be a traumatic and stressful experience for anyone. Not only will you have to watch your hard-earned belongings and assets get destroyed, but you'll also have to contend with not being able to live in your home without exposing yourself to certain hazardous hazards created by the damaging event, such as smoke, ash, or mold. Such byproducts can cause all manner of serious health conditions that can easily affect you and your loved ones.
In these trying times, it's good to know that you can rely upon a competent and capable construction and restoration company such as KW Restoration to help you get your home back in shape. Here at KW Restoration, we have all the experience, equipment, and know-how to deal with any kind of water or fire damage, no matter how minor or extensive it is. We are also mindful of the potential after-effects of such damage and how to mitigate them in advance for you, such as how smoke particles can stick to surfaces and fabrics, and how mold can grow from any moisture remaining in hard-to-reach areas.
These are just a few reasons why we are the construction and restoration firm to contact to get your residential or commercial property restored after an unfortunate fire or disaster in Breckenridge, CO, as well as all surrounding areas in Central Colorado and the Rockies.