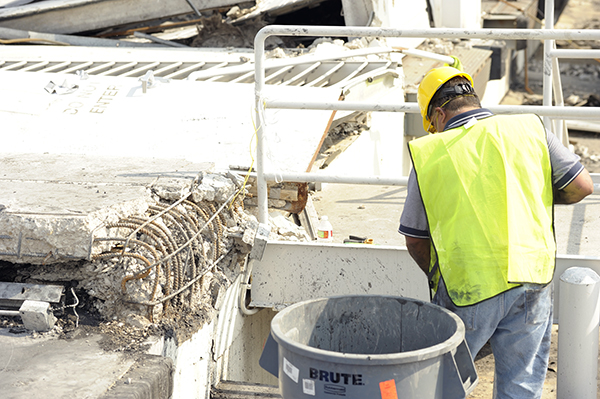 Destruction will always be part of the creation process. Sometimes, if there is not enough space, the existing building, road, or structure, needs to be demolished – in order to pave the way for the future. Of course, when people think about demolition jobs, they assume that this service is only fit for large government projects and the like. However, we, at KW Construction & Restoration, are able to provide even residential properties the capability to start anew with our demolition services.
Why Hiring the Professionals is Your Best Choice
Maybe it is about time to reconstruct a couple of your living spaces or structures into something fresh and lively.  Or maybe, some surfaces have worn out due to age, and it is too much of an expense to have them repaired – so taking it down is the only option. When faced with these kinds of possibilities, it easy to imagine taking a hammer and smashing every wall, floor, or ceiling, until it is clear enough to do the repairs through DIYs. It may look fun to do, but in reality, demolishing an existing space is a dangerous job. Flying tile shards can seriously injure you, and if the area is too cloistered, the air could get contaminated with all the particles coming from the structure. Also, you need to consider working within the time limit because any project is a tiring and tedious task. You have a better chance at achieving your desired goals if you let the professionals handle the job.
When you decide to hire KW Restoration to demolish your garage, swimming pools, and the like, you are putting yourself in the advantage with these three benefits:
With our professional equipment at hand, it is faster and easier to perform the demolition job.
Without you near the premises, you are spared from receiving any wounds and fatal injuries.
We have been in the construction/reconstruction/restoration field for many years. With that in mind, we are able to give you the results you want.