After the Fire: Insurance Claims in Colorado Springs and Leadville, CO
If you have been the victim of a terrible fire, then you will be turning to your insurance for relief—unfortunately, you may have varying degrees of success. Here are some helpful tips to keep in mind as you negotiate with your insurance company and its adjustors.
Get an Advance
If you were evacuated forcibly from your home, you may not have had time to grab the basic necessities. This could range from a toothbrush to clothes that you can wear to work. Your homeowners' policy can cover the cost to replace such items, but there is no need to file a claim and have it approved before heading off to a department store to purchase a suit that you need for the office.
Smoke is usually caustic in nature. Little by little, its residue can eat away at the surfaces where it landed. It can also be toxic and irritating, which makes it a threat to humans and pets who move back into a building after a fire.
Try to ask your company for an advance against the eventual claim. Ask a representative of the company to bring a check to your temporary housing, be it a hotel or the house of a friend. Save all receipts for everything that you buy, and be reasonable! Stay true to what you lost, and stay within your means.
Double-check your policy. Even if you have "replacement" coverage for the house itself, you may have "actual cash value" for the personal items that were in your home. A good agent will alert you to this and will suggest buying an endorsement so that your contents will also be covered under a replacement policy.
Secure your Property
Each policy requires you to take reasonable steps to minimize the harm done to your property. In legal terms, this is known as your duty to "mitigate damages." This includes steps such as covering a section of leaky roof with a plastic tarp until you can get it repaired, or turning off the water supply when you discover that a pipe has burst. Your insurance company will pay for these costs when you make your claim. To mitigate damages, you may also take these additional steps:
Scorch the Smouldering. After a fire, if the structure is still burning, contact the fire department immediately to do what's necessary to prevent a possible flare-up.
Board it up. To prevent possible vandalism, board up your property well and erect a portable chain-link fence to keep people away.
Constant vigilance. Depending on the situation, you may need to keep a close eye on your property, constantly checking for new problems and making sure that your property hasn't been disturbed.
File your Claim Immediately
Every policy requires homeowners to report their loss as soon as possible. You can comply either by calling your agent or sending an email. After that, you'll be asked to submit a "proof of loss claim," in which you itemize your losses and list each item's value. If you delay notifying your insurance company, you may find yourself far down the priority list when it's time for the company to send an adjuster to deal with your claim.
Ensure the Insurance Company Acts Promptly
In a stroke of good luck, insurance companies are required to handle claims in a timely manner. For example, in the state of California, insurance companies must send you a "notice of intentions" within 30 days of receiving your claim. If there is no dispute over your coverage, you're entitled to payment within that time frame as well. If you haven't heard from your insurance company and you feel that it's being unnecessarily slow, write to it (and send a copy of your state's Department of Insurance, while you're at it.) Insurance companies are less likely to lead you on when they're in the midst of a disaster and they know that all eyes are on them.
Keep Track of Your Expenses
Your policy will most likely include a "loss of use" clause, which entitles you to reimbursement for living expenses while you're out of your home. Unfortunately, you are entitled only to additional living expenses. This means that you are only entitled to the difference between what it costs you to live on a daily basis at home and what it costs now. For example, if you ate most meals in your own home before the terrible fire, and regularly spent about $300 a week on groceries, but are now spending $400 a week at restaurants, you can only claim $100.
On the subject of motel bills, however, you can probably claim the entire thing. Even though you can't live at home, you still have to pay your mortgage, taxes and insurance.
Get the Right Repair Estimates
It's a good thing that your homeowner's policy will enable you to rebuild or repair your home. If there's an "actual cash value" policy, you're entitled to the amount of money it will take to return your home or its contents to its market value before the fire. This means that if it was run down and needed a new roof, it may be significantly less than what you'll need for a full-quality rebuild. If you have "replacement cost" coverage, you're entitled to the amount it would take to replace the home or contents, up to a limit that was fixed in advance in your policy. (There is a rare kind of policy called 'guaranteed replacement' coverage that allows you to claim all of your rebuilding costs.)
For either type of coverage, you'll need an estimate of the prior market value or the cost it will take to replace the damaged items or parts. Your insurance company may offer its own estimates supplied by its own adjusters. Because the adjusters work for the insurance company, it's always in their best interests to get you to accept a modest settlement as quickly as possible. Remember that you are not, in any way obligated to accept the numbers, if you don't like them.
Let Us Handle It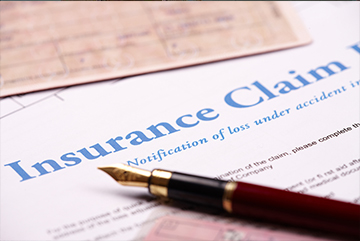 If you are in need of any assistance with your insurance claim, or any kind of restoration following a terrible disaster, you can be sure that we at K.W. Restoration will be more than happy to help you. We specialize in water damage restoration, fire damage restoration, smoke odor removal, mold remediation and many more! What are you waiting for? Leave us a message in our contact page or call us at 719-301-3737 today. If you're in Leadville, Colorado or in the surrounding area, don't delay. Reach out to us for an inspection or an estimate so we can get started in restoring your home or helping you to file that all-important insurance claim.