Precautionary Measures to Protect Your Family from Fire Accidents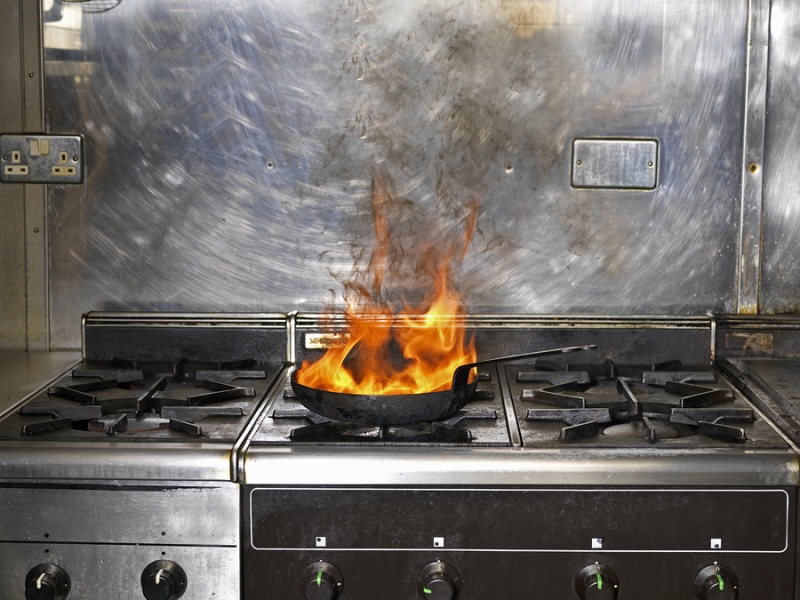 Fire safety measures should be an integral part of every family's overall risk management plan. A proper fire prevention plan coupled with a comprehensive plan on how to respond to actual fire accidents is vital to saving lives.
In 2013, approximately 3,200 Americans passed away because of fire accidents according to the National Fire Protection Association. An additional 16,000 more were injured because of these incidents, and more than $11.5 billion worth of properties were lost. Clearly, there's a need for sensible safety measures to be practiced more in homes in order to protect lives and properties.
At KW Construction & Restoration, we do not only help customers who have recently faced fire accidents and need restoration work to be done in their properties. We also aim to educate families so that they can proactively prepare for such unfortunate events or actually prevent fire accidents from becoming a problem in the first place.
Get a fire alarm system – Installing an intelligent fire alarm system that can warn you immediately of a fire incident before it becomes too large is the first step in fire safety. If possible, get an alarm system that is connected to a monitoring center, whose safety personnel can alert the fire department right away in case a fire takes place in your home.
Install fire extinguishers and fire blankets – Everyone in the family who is capable of using fire extinguishers and fire blankets should familiarize themselves with how to operate them.
Practice safe cooking – Never leave a cooker unattended, especially if you are deep frying using a cook-top cooking range. If a grease fire occurs, simply cover the pan or pot with a metal pan lid or a cookie sheet to deprive the fire of oxygen. Never carry a burning pan to the sink to extinguish it with water. Not only could you splash the hot grease on yourself or on someone else, the grease fire will also spread in a ferocious fireball as the water evaporates. Moreover, never leave a stove on or put combustible objects (cooking mitts, washcloths) near it. Remember that the kitchen is the primary source of house fires.
Keep watch on the fireplace – The chimney and the fireplace can potentially cause a fire if you don't use a spark guard. This implement protects your home by preventing flame sparks from flying onto combustible household objects in your living room. Schedule your chimney and fireplace for cleaning at least once a year.
Teach children about fire safety – Prevent juvenile firesetting by teaching your children safety rules regarding matches, candles, lighters, electric outlets, and heat or flame-producing appliances. Keep potentially risky objects away from children's reach.
Don't leave cigarettes lit – If you are a smoker, make sure that you put out the cigarettes before leaving them behind.
Appliances and power sources – Treat heat-producing appliances like stoves, portable heaters, clothes dryers, ovens, and grills with care. Regularly check electrical leads, outlets, and other power equipment for any signs of damage, and remember never to overload them.
Set fire drills – All family members should be educated about what to do in case a fire does occur. Memorize the emergency number for your fire department if 911 is not available in your community. Plan an escape route and a meeting place outside the home so that you can quickly account for anyone who is missing. Also practice how best to escape in a smoke-engulfed home, i.e. by crawling towards the nearest exit to avoid inhaling dangerous fumes. Never re-enter the house to retrieve belongings.
Stop, drop, and roll – If ever your clothing catches on fire, you should stop, drop, and roll to extinguish the flames. While doing so, cover your face to prevent the likelihood of facial injuries.
If you recently experienced fire damage in your home, please don't hesitate to get in touch with KW Construction & Restoration by calling 719-301-3737. Our professionals can expertly restore your home and implement the necessary changes so as to prevent a similar accident from occurring in the future. Our service area includes Colorado Springs, Leadville, and other areas in the state of Colorado. Contact us today!