Tips on How to Restore Flooded Carpet Flooring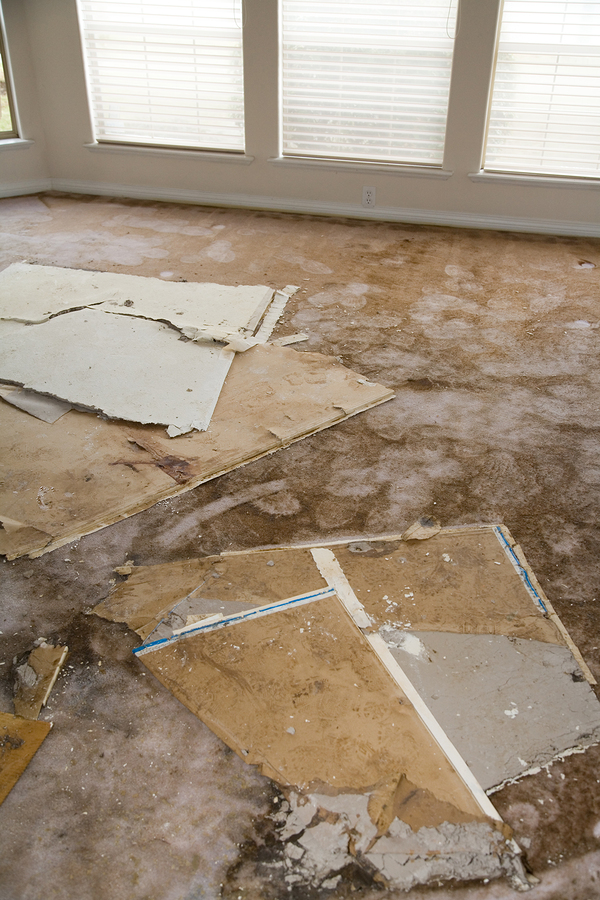 If a devastating flood has affected your home in Central Colorado and you are wondering if it's possible to save your carpet flooring, the answer is going to depend on how contaminated your carpet has become. As you have to assess the biological contamination suffered by your floor covering, you have to be very careful when deciding whether to salvage it or just dispose of it altogether.
Clean water floods – Carpets that have been affected by sanitary water are generally safe to restore. These include carpets that have been flooded by clean water coming from a burst water pipe in your home or rainwater from a broken window.
The restoration process begins with shutting off the floodwater's source, which should be followed quickly with water extraction using pumps and wet vacuum machines. The next step is adding disinfectants and deodorizers, which will stop the growth of pathogens like bacteria and molds, as well as prevent the development of foul odors on your carpet. The final step is elevating the carpet off the floor and drying it with the help of air movers, fans, and dehumidifiers. Because these procedures might not always be within the capacity of homeowners, you might need to ask help from a restoration professional.
Greywater floods – Greywater is water that is produced from activities like washing the dishes, doing the laundry, and bathing. Carpets affected by greywater can still be restored, although you must always assume that there is a risk of contamination, so you should always wear protective gear when handling affected carpets and other belongings.
Blackwater floods – Blackwater is wastewater that is contaminated with feces, urine, toilet water, and sewage water. They can affect your carpet when accidents like toilet backup or outdoor flooding occurs. Carpets affected by blackwater are considered very unsanitary and represent a significant health risk. It should be removed and discarded along with other household items that have also been exposed to blackwater.
To learn more about carpet flooring restoration following disaster events, you may consult with KW Restoration, Central Colorado's leading restoration service provider. You can reach us by calling 719-301-3737 or by sending a message through our contact page.