Testimonials for KW Construction & Restoration
The following testimonials are from homeowners and commercial customers on fire and water damage restoration services.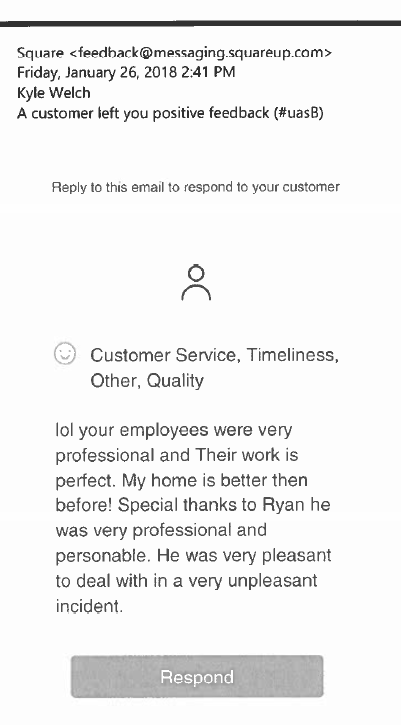 Customer Positive Feedback
January 26th, 2018: Loly your employees were very professional and Their work is perfect. My home is better then before! Special thanks to Ryan he was very professional and personable. He was very pleasant to deal with in a very unpleasant incident.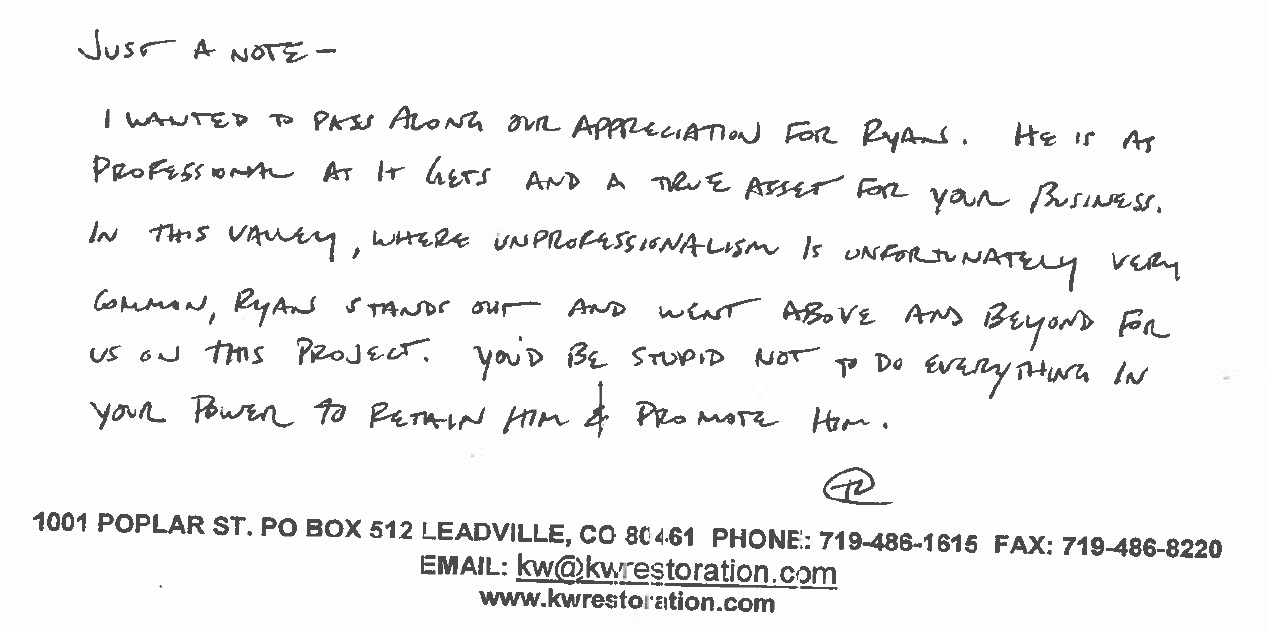 Leadville Water Restoration note
I wanted to pass along our appreciation for Ryan. He is as professional as it gets and a true asset for your business. In this ___, where unprofessionalism is unfortunately very common, Ryan stands out and went above and beyond for us on this project.
Testimonial from Lloyd Drennen
Mr. Drennen was very pleased with the Job that KW Construction & Restoration Completed for them.
Total Listing: 3