Gutter and Flashing Installation Services in Colorado Springs and Leadville, CO

Even if your roof protects you from the elements outside, it still does not keep your home completely free from excess moisture. Rainwater has a way of getting into the smallest of spaces between your roof and walls. If you are not aware of these gaps, you risk experiencing water damage from leaks and overflows, especially on rainy days. Examples of these damages can include:
Manifestation of mold and mildew (due to dampness)
Wood rotting
Collection of stagnant water in the crawl space
Foul odors
Insect and vermin infestation
Leaks
Of course, installing a gutter around your roof will help reduce the wetness. However, this feature is still not enough to keep your walls safe from moisture.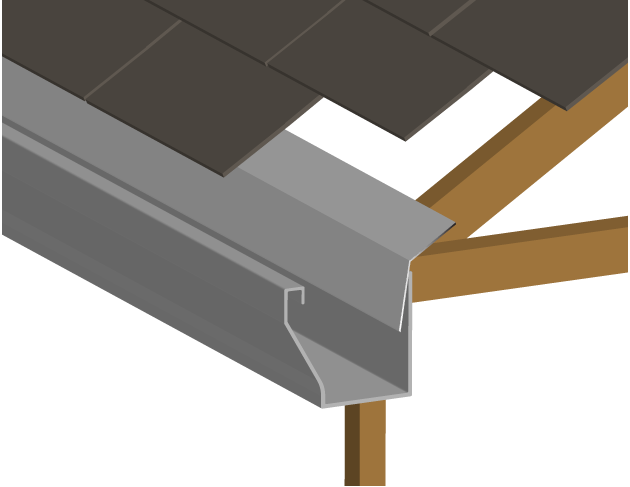 In order to keep water from entering your house through the roof, you need a gutter and gutter flashing. A gutter simply flushes water away from your roof, while gutter flashing stops water from running behind the gutter. Flashing can be made either from plastic or aluminum, and each material has its own distinct advantages. If your gutter system is too complex, plastic will easily adapt to its line. However, if you are willing to pay more for durability, choose aluminum.
When You Need A Professional, Call KW Restoration
When it's time to finally install gutters and gutter flashings on your roof, don't forget to contact KW Restoration. Yes, there are installation guides available, but a job like this is meant to be handled by professionals. Not only are we certified to conduct expert construction and reconstruction services, but we will do so in a speedy, efficient, and safe fashion. If you decide to install gutters and flashings on your own, you risk doing a poor job and injuring yourself. Have your gutter and flashing installed the right way, and contact KW Restoration at 719-301-3737. Our services are available to properties located in the surrounding areas of Colorado Springs and Leadville, Colorado. Furthermore, our emergency services are available 24/7.